South Park: The 25th Anniversary Concert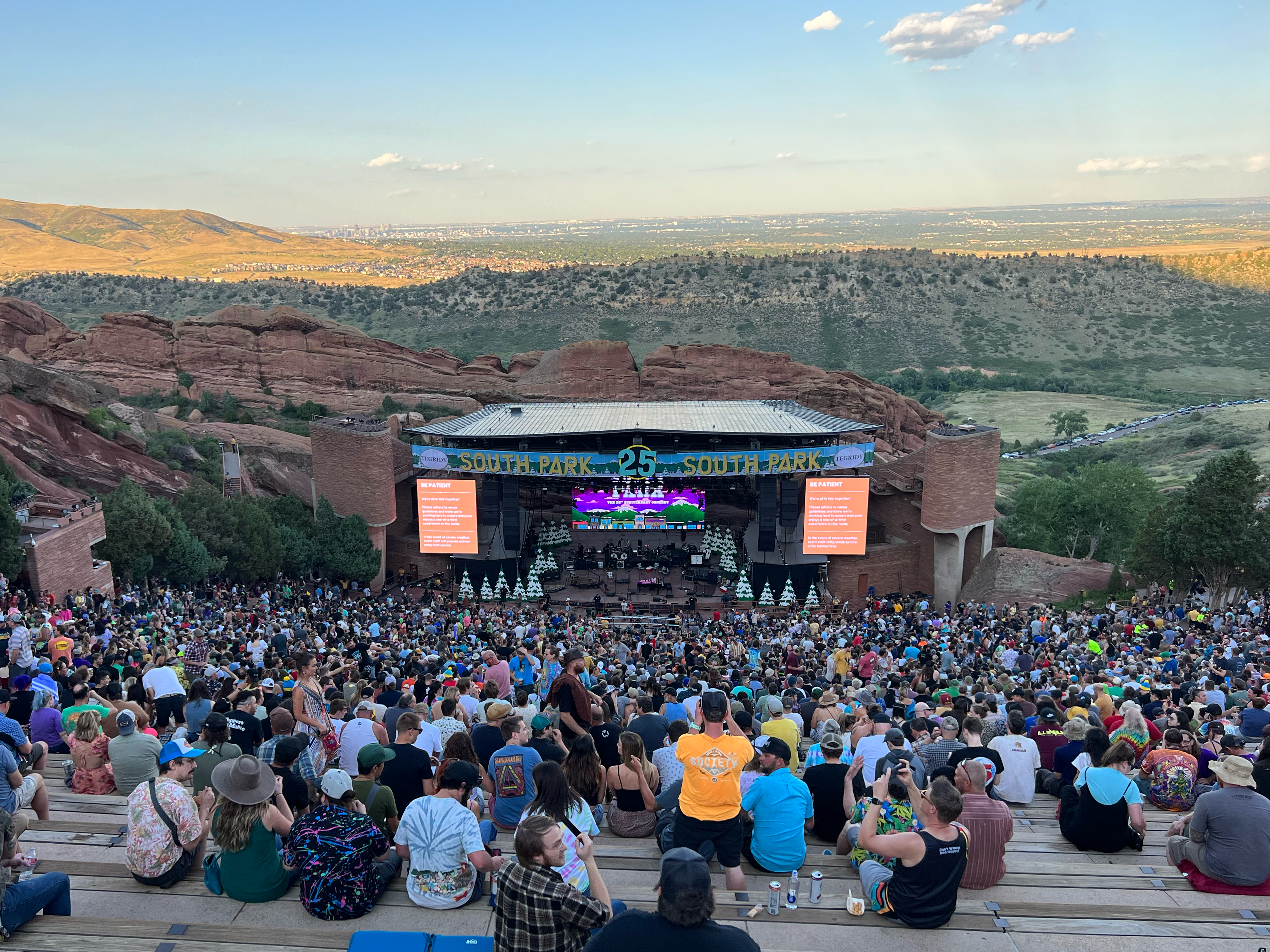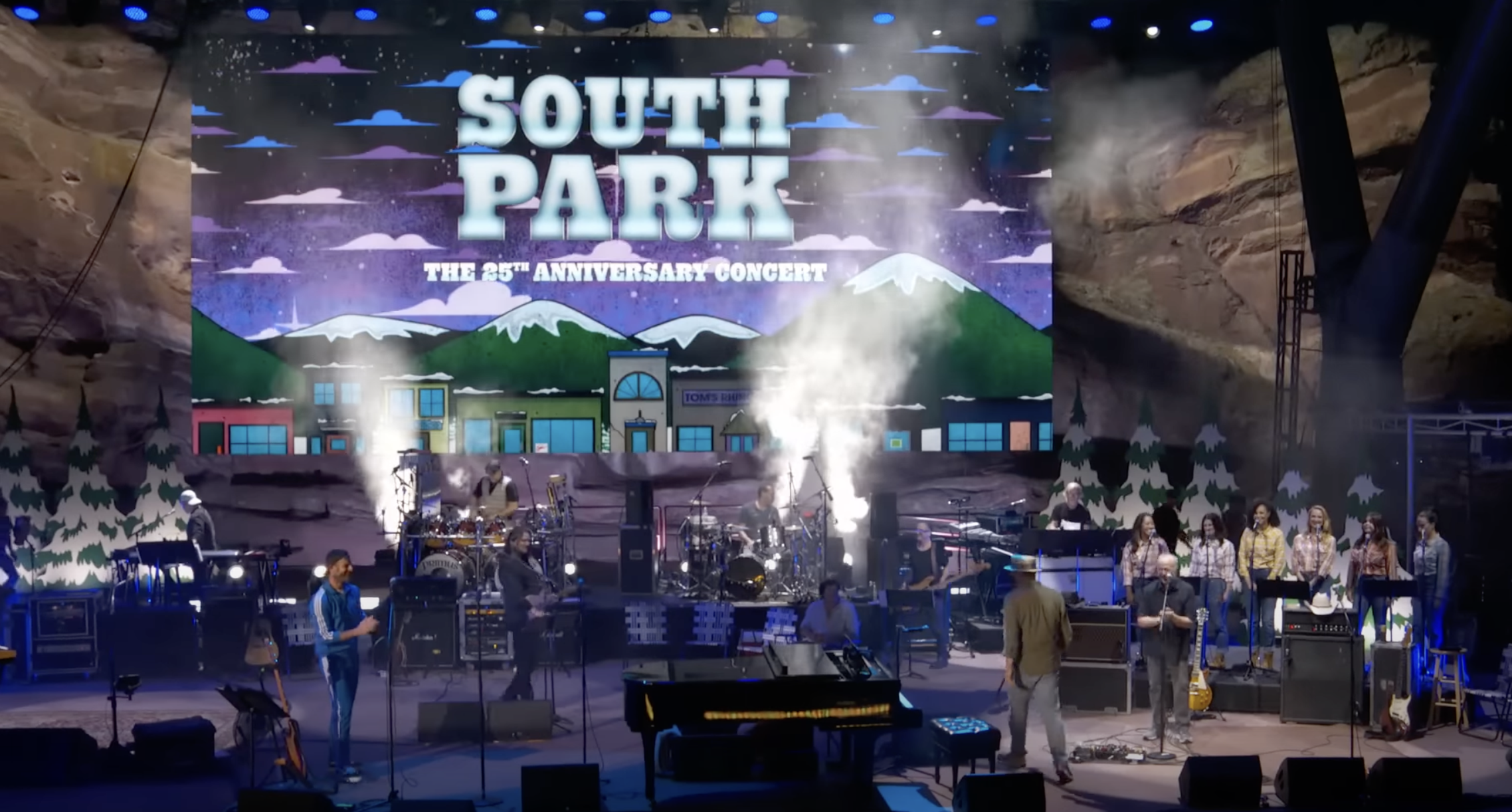 <<Prev
Next>>
Description
The Red Rock Amphitheatre was jam packed as it hosted a 2-night anniversary celebration concert for South Park, which later aired on Comedy Central and Paramount+. Show creators Matt Stone and Trey Parker took the stage to perform songs from the show's 25-year history and were even joined by the bands Primus and Ween for the exclusive event. Team ATOMIC was excited to be there from the start designing and building the scenic elements for the show.
Designer Tom McPhillips worked with the ATOMIC Set Construction team to bring the stage to life in a way that matched the fonts, colors and style of the iconic South Park aesthetic and brand. The set consisted of:
Twelve large 10' H x 5'11" W South Park stylized snowy pine trees
Eight mid-sized 9' H x 5' W South Park stylized snowy pine trees
One giant 10' H x 9.5" W header medallion with the number "25" placed center stage
Two separate 60' South Park Tegridy Farms fabric header banners that flanked each side of the medallion.
It was truly meaningful to be brought in to help design and build the set for South Park's 25th year celebration. Creating a versatile look that allowed Trey Stone and Matt Parker's creative minds to include the programming for live performances, on-stage commentary, South Park-themed clips, and even projection – was no small task! We took into consideration how viewers would be watching the show as well. Whether they were part of sold-out show at #redrocks or were going to watch it from the comfort of their home, we had our broadcasting bases covered. We loved being part of this unique and memorable event at one of the world's most iconic venues.
📣 Special shoutout 📣 to our client, Alex Coletti Productions, and everyone involved for producing such an amazing event!