SuperFlats… The Newest Modular Innovation
<<Prev
Next>>
After some stellar research and development, we evolved an ATOMIC classic, the SuperWall, to create the SuperFlat. The SuperFlat is a revolutionary modular system that combines innovation with ingenuity. Typically outfitted in multiples, SuperFlats are faster-moving, easier-than-ever-to-install, and completely customizable. This unique system is ready to set the mood for your next event.
Completely Customizable
Custom Print the Skin to Match Your Art, Graphics, and Branding
Outfit the Front with Peg Boards to Showcase Neon Signs and a Living Wall (Sign and Plants for Inspiration Only!)
Builds Up to 12' High (Each SuperFlat is 7.5' H x 3.75' W x 2.25' D)
Fast-Moving
Lays Flat so it's Easy to Pack and Ship
Each System includes a Self-Contained Jack to Make it Simple to Set Up and Take Down
Securely Fastens to Stay Upright with a Few Turns of the Hex Wrench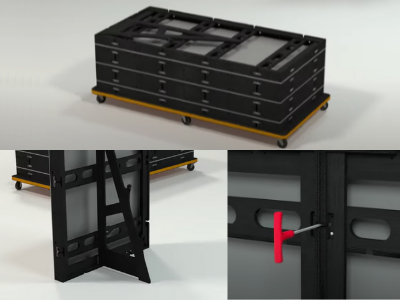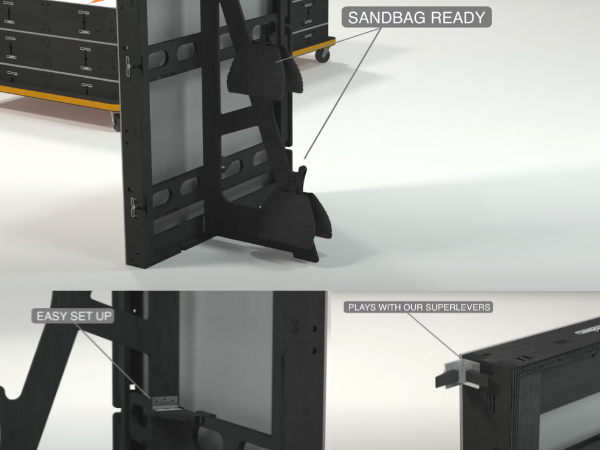 Easy-to-Install
Each System is Outfitted with Sandbag Ready Hooks
Built-In Latches Help Stabilize the Structure
Add Dimension by Including SuperLever Compatible Panels
Watch Our Video to Learn More
We know events, like really know them – so that's why we focused on making SuperFlats the quickest stage flat to set up and tear down to date. We also know your marketing team wants a custom look, so that's why we start with a blank canvas so you can make it your own. Our state-of-the-art graphics department is here to put your wildest stage design come to life.
So, if you want SUPER FAST, SUPER EASY, and SUPER SLICK – hit us up for a SUPERFLAT today.
Back To Blog